Description
The Craft Master Uni is a true mashup of 'growler meets unitank'. Designed for individuals at the apex of the craft beer movement, the Uni lets you ferment or serve 128oz of your all-time favorite beverages from a fully pressurized and oxygen-free environment that keeps things FRESH. Mirroring our pressurized growler line, we chose our tried and true regulator cap that lets you fine tune your PSI for perfect carbonation based on each beverage style, not a 'one pressure fits all'. Finally, the dual ball valve posts let you plug this bad boy right into your kegerator for simple, easy setup and enjoyment of your favorite craft beer or cocktail creations.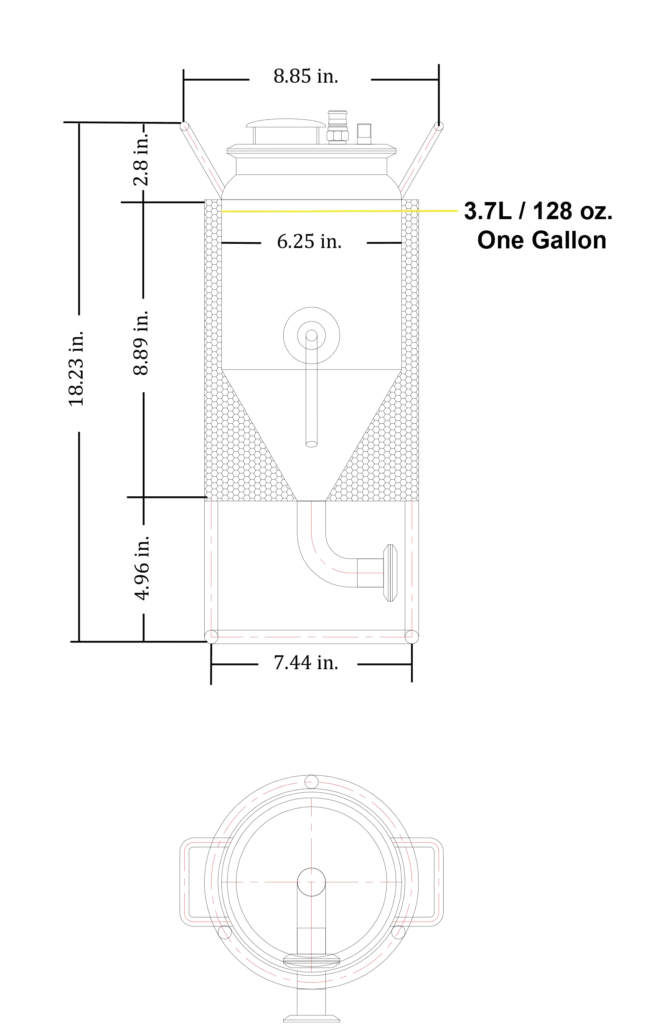 Made from 100% 304 stainless steel with 1.5″ and 3″ TC connections the Uni is truly a full fledged unitank complete with a 1.5″ dump valve for easy trub dumps. Brewers will love the Uni for pro style small batch fermentation! The serving port features a fully functional racking arm complete with sanitary sample/serving valve. The first in class combo PRV / spunding valve is a true work of art! Simply set your max psi, ferment under pressure / or not, and rest easy knowing the prv will always keep your unit safe.
Cleaning is a breeze with the generous 3″ TC opening that easily accommodates a hand and sponge or scrubber with room to spare. We recommend some brewery wash between uses to keep the unit in tip top shape.
If you're looking for the ultimate pressurized growler on the market, you've just found it!
Additional information
Weight: 18lb
Insulated: Double Wall Vacuum
Capacity: 1 Gallon / 128oz
Material: 100% food grade 304 stainless steel
Select Finish: Stainless Steel | Rose Gold
height: 18.23"
diameter: 8.85"
weight: 12lb
volume: 128oz
width: 8.85"