Description
Our flagship 304 stainless steel CO2 pressurized growler keeps your beverages carbonated and fresh for up to 2 weeks! Double wall insulated, luxuriously finished, and made from 100% durable 304 stainless steel. Each meticulously crafted growler is as stylish as it is functional.
Take your beer to go any time, anywhere, with all the conveniences of your favorite tap room!
One of the greatest features, the square shape, easily fits in your refrigerator door while the 180° swivel tap makes it just as easy to pour without ever removing it.
The integrated CO2 Regulator Cap includes PSI gauge, gas regulator, safety valve, pressure release zipper tap, and CO2 cartridge holder. Always use food grade CO2 cartridges when pressurizing your beverages!
Cleaning is also a breeze, simply disassemble your unit and put in a sink or bucket of your favorite brewery wash. Even the tap comes apart for a quick clean! Easy Peasy.
Brass Casted tap
Swivel system allows pouring at any angle
Tap lock off system
A built-in sight glass to visualize internal beer level
Dimensions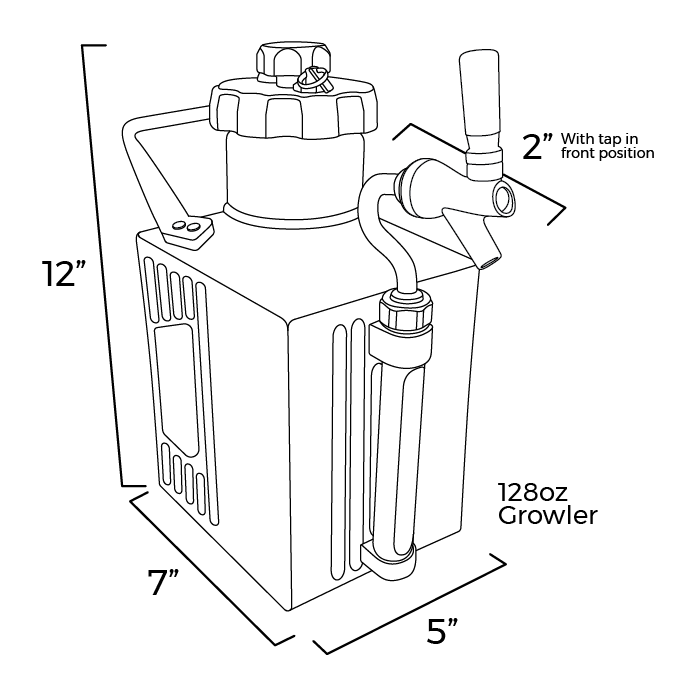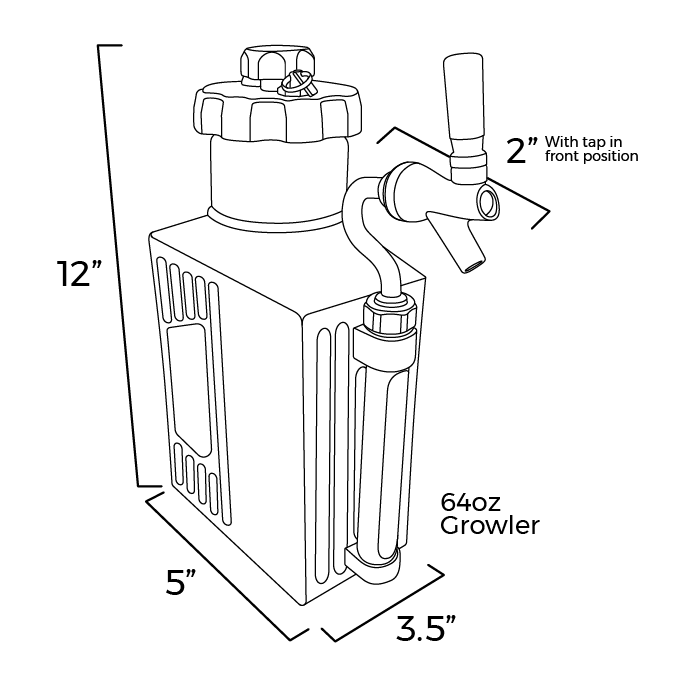 Additional information
Tap: No Tap | Tap
Cap: Regulator Cap | Regular Cap
Size: 64 oz | 128 oz
Finish: Brushed Finish | Mirror Finish