The Craft Master CO2 Pressurized Growler is the result of a devoted climber, brewer and beer aficionado, John Burns. John knew that this was the only way to share his brewing creations and keep beer fresh from the tap at home.
With over 20 years of industry experience developing products for companies like MillerCoors, Anheuser-Busch InBev, Coca-Cola, and Modelo, John and his team at Source Management Limited set out to leverage their technical expertise and product development knowledge to create a truly unique, one-of-a-kind growler line that is as versatile as it is beautiful.
Utilizing Source Management's global supply chain, John and his team have also been able to source the best materials and workmanship in the world, ensuring that each Craft Master Growler is a rock solid, work of art.
ENGINEERED FOR PERFORMANCE AND DURABILITY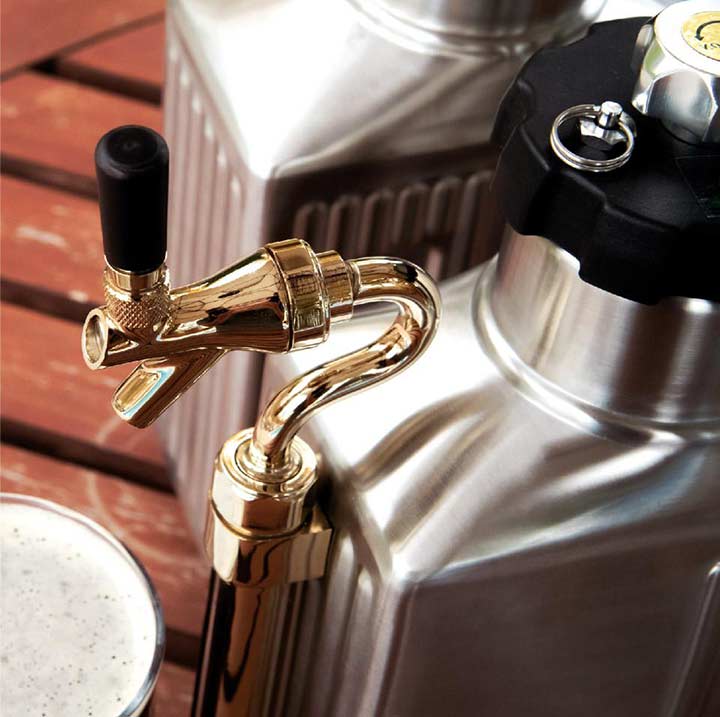 What started as an exploratory mission by one beer lover, has grown into a full collection of unique products and accessories.
The Craft Master CO2 Series represents the next generation of growlers. The perfect solution for home brewers, brew pubs, restaurants, and breweries that want to serve (or store) beer in larger quantities while maintaining its freshness and taste for days, or even weeks.
Forged from high quality stainless steel and designed for performance and durability, The Craft Master Growler is the perfect solution to prevent beer lovers from losing their head.
An industry legend, John and his partners set out to create a company to supply world markets with food service glassware.   This vision was quickly realized after partnering with Budweiser (Anheuser-Busch, before Ibev bought Bud) and serviced a US national program for Bud Lite.  OEM development of foodservice products is the core competency of John's companies. This allowed Craft Master Growlers to quickly develop into the largest line of pressurized growlers and accessories in the industry.